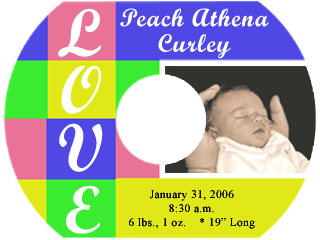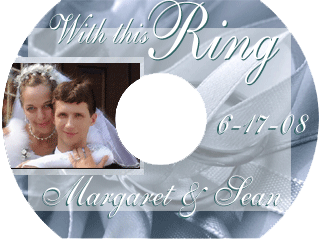 What is a GreetingDiscs Announcement?
A GreetingDiscs Presentation is more than just a slideshow. It is a mini CD, about the size of a business card that is a greeting card, announcement and photo album all rolled into one. Each GreetingDisc has a personalized laser printed color label and a protective vinyl sleeve. Unlike traditional printed announcements, a GreetingDisc mini CD will let you show up to 12 photos with music and designer-card graphics.
How do I know which GreetingDisc to order, or what it will look like?
There is a sample of each GreetingDisc on the page. You will be asked if you want to run the application and after you select "Run", it will take a few minutes for the sample to download to your computer.
Do I have to have special software to run the GreetingDisc?
No, the GreetingDisc is totally self-contained. You only need to put it into your computer's CD tray and it will autorun.
Will a GreetingDisc work on a MAC?
Not at this time. GreetingDiscs will only work on a PC.
I prefer different music than what is on the GreetingDisc I like. Can I change it?
If you have music you would rather use, there is an additional charge and you will need to sign a release, stating that the music is yours to own and that you have the right to use it. Click here to email me for more information.
What if I have more pictures I want to use? Or what if I only have a few good ones?
12 is the maximum number of photos you can have without having to pay an additional charge. You can use less photos if you desire.
How do I get the pictures to you?
After you check out, you will be given a link to an email where you can send me us your digital photos. If you have printed photos and need to use those, please contact us for pricing.
Can I use the pictures from my professional photographer?
Yes, but you will need to have your photographer fill out a release stating you have permission to use the photos.
Will I get to see a proof of my GreetingDisc before they are mailed to me?
Yes, you will be e-mailed a proof that has a watermark on it, that will not appear on the finished GreetingDiscs.
What is an Electronic Announcement?
An electronic announcement is a GreetingDisc that has not been burned to a CD, instead it is a file you can download and send to family and friends.